A new press release records the evolution of newspaper press maker Koenig & Bauer and prepress vendor Agfa in new markets.
Both are partners in a project to expand the offering of decorative paper printer Interprint, now part of Japan's Toppan group. The company is using Agfa's water-based pigmented ink set on two of its three high-speed Koenig & Bauer RotaJet inkjet web presses.
The announcement is a reminder of how far the Belgian-headquartered graphic arts company has come since it flew trade press editors to an olive oil can printer in Alicante in Spain more than a decade ago, quizzing them for their views on the inkjet printing market along the way.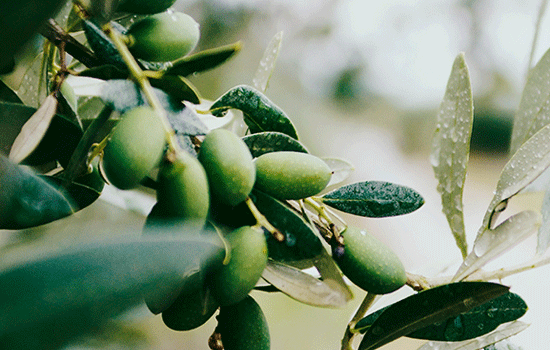 Koenig & Bauer and Agfa are still major suppliers to the newspaper segment, but as it became a "mature" and diminishing market, both have looked at packaging and elsewhere to sustain their businesses.
The RotaJet is the product of a cooperation between HP and Würzburg-headquartered K&B, which claims to be the oldest printing press manufacturer in the world, and is still privately-owned. Today's portfolio goes far beyond traditional printed products such as newspapers and magazines, banknotes and "conventional" packaging substrates, to include printing on metal and glass, coding and décor. In the 2020 financial year, its almost 5600 employees helped generate sales of 1.029 billion Euros.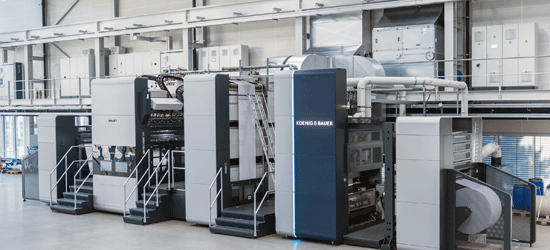 German-headquartered Interprint claims the production of wood, stone and fancy finishes that look strikingly authentic is "part of the corporate culture", with inkjet printing on décor paper becoming a key strategy for growth.
Agfa, which has adopted various forms of inkjet over the years, says it has invested heavily to produce inks for décor paper for laminates such as floorings and furniture panels. Key characteristics are consistency, a wide color gamut and low metamerism, allowing for replacement of gravure prints by digital.
The RotaJet range prints at up to 135 metres/min, handing jobs that would previously have been printed gravure, as well as very short runs.
And yes, as you probably know, they both retain an ongoing commitment to newspaper printing.
Peter Coleman