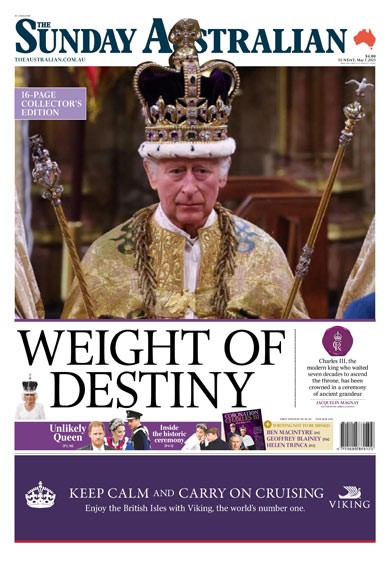 Print is again king in Australia this weekend with an historic Sunday Australian published to mark Saturday's coronation of King Charles III.
It's a reminder that when digital images have faded, it's print that people want to preserve memories, and will be replicated by Sunday editions throughout the world, as perhaps with Australia's existing Sunday editions (although this is not clear at time of writing).
News Corp's Australasia executive chairman Michael Miller recently mentioned the three-and-a-half million papers the company still sells on a good day, and despite the focus on digital platforms as "where the market is moving", there's clearly still a role for print.
It will be the first time the Sunday Australian masthead has appeared in just over 50 years, with a 16-page paper slated to solely cover the coronation. News says it will be available in metropolitan areas at "selected newsagents, supermarkets, convenience stores and petrol stations". As usual, the digital version will be available to subscribers.
Editor-in-chief Michelle Gunn shared the excitement in a statement last week, saying the edition reintroduced the Sunday Australian for the first time since the early 1970s.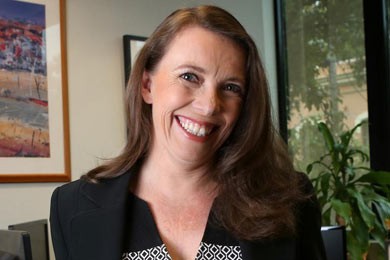 "We hope that our readers enjoy this special collectable edition to mark the coronation of King Charles III."
And managing director John Lehmann spoke of "the power to print that is unmatched in its ability to define those major moments in time that capture the world's attention".
Despite closures, News Corp remains Australia's biggest newspaper printer by a substantial margin, with plants in Darwin, Townsville, Yandina (Brisbane), Sydney, Truganina (Melbourne), Adelaide and Hobart. Editions of The Australian are printed by Seven West's West Australian Newspapers in Perth. News is also the printer of Nine's The Age and the Sydney Morning Herald and numerous other newspapers including many ACM publications.
During a public discussion earlier this month, Miller dropped what seemed a rare print circulation figure, mentioning, "last week, we sold three-and-a-half million print copies". Printed newspapers continued to be "an integral part of the media organisation's mix," he said.
His optimism was reserved more generally for journalism however, for which News saw a sustainable model following a "deep investment in digital content" in recent years. Despite "many obstacles" faced by the industry, an increased focus on premium content and multimedia storytelling and a commitment to growing commercial partnerships had paid dividends he later told The Australian.
"We have a growing audience and a record audience, and they're growing because they're digitally-oriented. Additionally, our clients are wanting to spend more time and more money on digital," he said.
News, which has announced redundancies in other areas, had been recruiting video editors, podcast editors and data scientists, "and we're investing in AI and other forms of technology" to ensure it reaches audiences in different ways. "The reality is that the mix of our business has changed and the mix of our workforce has changed with it."
Global chief executive Robert Thomson announced in February that News planned to lay off five per cent of its workforce.